Creative Spotlight: Barbie
- 02/26/2019 -
Barbie's Dream Gap Project ad, released in advance of International Day of the Girl 2018, is a striking, solemn look at how girls need our support to follow their dreams.
We know there are many dispiriting statistics about how young girls are discouraged from following certain dreams. But they're even more upsetting when you hear those facts coming from the mouths of those very girls.
That's what drives the impact of Barbie's ad for the Dream Gap Project, which debuted October 2018, just before International Day of the Girl. It's a moody film that highlights what one of the speakers — and all of the ad's spokespeople are elementary-school-aged girls — calls "the gap that comes between girls and their true potential." Others explain that at age five, girls stop believing that they can be things like the president, an engineer or a CEO.

"When we are three time less likely to be given a science-related toy, that's sad," say a cross-cut collection of several stern-faced girls. "And when our parents are twice as likely to google, 'Is my son gifted?' than 'Is my daughter gifted?' that's not cool," they continue.
The girls put out a call to action: "Moms, dads, brothers and bosses, we need all of you to help. We need to close the Dream Gap. It's up to all of us."
Lisa McKnight, the global general manager of the Barbie brand, spoke to SheReports™ for our #SeeHer Spotlight, and she explained that her team discovered academic research showing that girls begin to lose confidence in themselves by age six. "We decided to partner with [the researcher] and galvanize it, adjust it and create amplification and a platform for his work to get out into society," she said.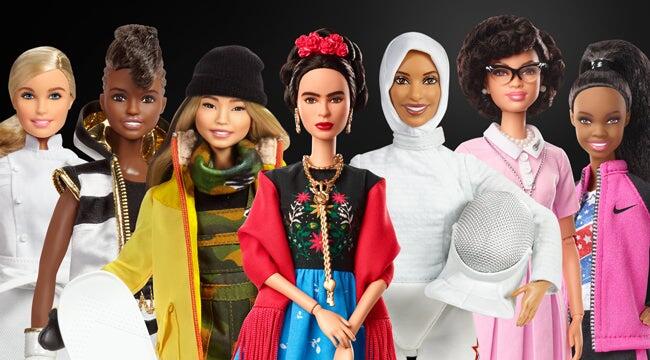 The Dream Gap Project ad and a related website explore the data and showcase what Barbie is doing to address the problem and how parents can help.
"Since 1959, Barbie's purpose has been to inspire the limitless potential in every girl," McKnight said. "We believe that putting girls on the same playing field as boys is a catalyst to unlocking their full potential."
More Blog Posts