Feminism, Food and Style: Pineapple Collaborative Is Empowering a (Delicious) Community
- 11/06/2018 -
"While women have a very special connection to food, sometimes that history and connection can be complicated, especially with how we view our bodies, how society puts beauty standards on us, and how that connects to our food ideas."— Atara Bernstein, Cofounder, Pineapple Collaborative
Pineapple Collaborative is a fast-growing community of more than 70,000 women who connect through events and content centered around feminism and food. Content offerings currently include a biweekly podcast called Pineapple Radio, a blog and a newsletter with an addictive feature of sneak peeks into the kitchens of inspiring women. Pineapple Collaborative cofounder Atara Bernstein recently spoke to SheReportsTM about women's special connection to food, the power of the Pineapple network and her incredible role model.
What is Pineapple Collaborative's mission?
Pineapple is a place for women to express their style, identity and values through food. Throughout all of our content, we're trying to connect women with issues we care about,  such as food justice, agriculture and body positivity. We also bring lightheartedness and joy into those topics. Something we hit on a lot is that while women have a very special connection to food, sometimes that history and connection can be complicated, especially with how we view our bodies, how society puts beauty standards on us and how that connects to our food ideas.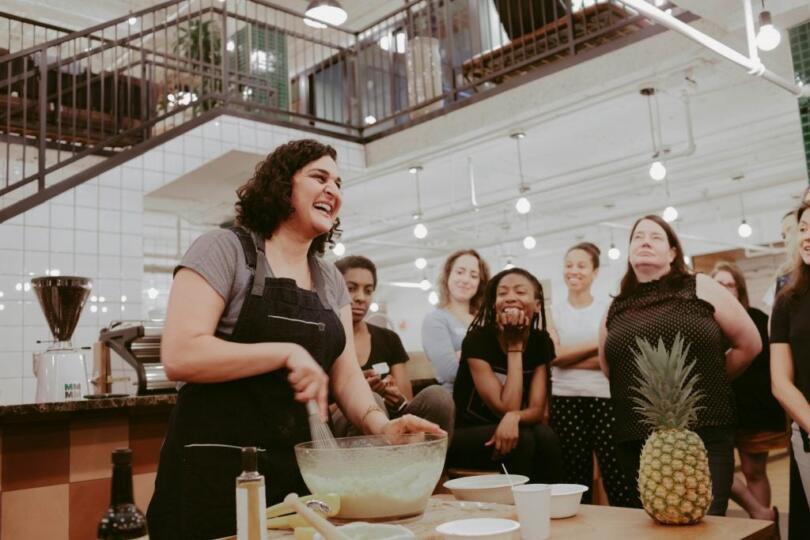 We in no way myopically focus on food issues. Sometimes we have our favorite bakers come celebrate all of the wonderful business successes they've had. It's really a multidimensional approach to how a woman views food and life.
How did Pineapple originate?
Pineapple was started originally by Ariel Pasternak, my cofounder, in 2015. She had been living in New York City where she would attend gatherings for women in the food industry, but when she moved back to DC where she grew up, she noticed a lack of a similar food community.
As she started meeting women in the food industry in a one-off capacity, she began noticing that none of them knew each other. She saw a huge opportunity to be a connector and hosted a 30-woman potluck dinner at her home. When she asked the group if there was interest in having more regular gatherings to meet women in the food space and check in with each other, there was a resounding "Yes." So she began producing events every so often — her side hustle — that elevated women in the food space.
Over the past three years, it expanded into a place for all women who love food, which is to say all women. Or at least most women.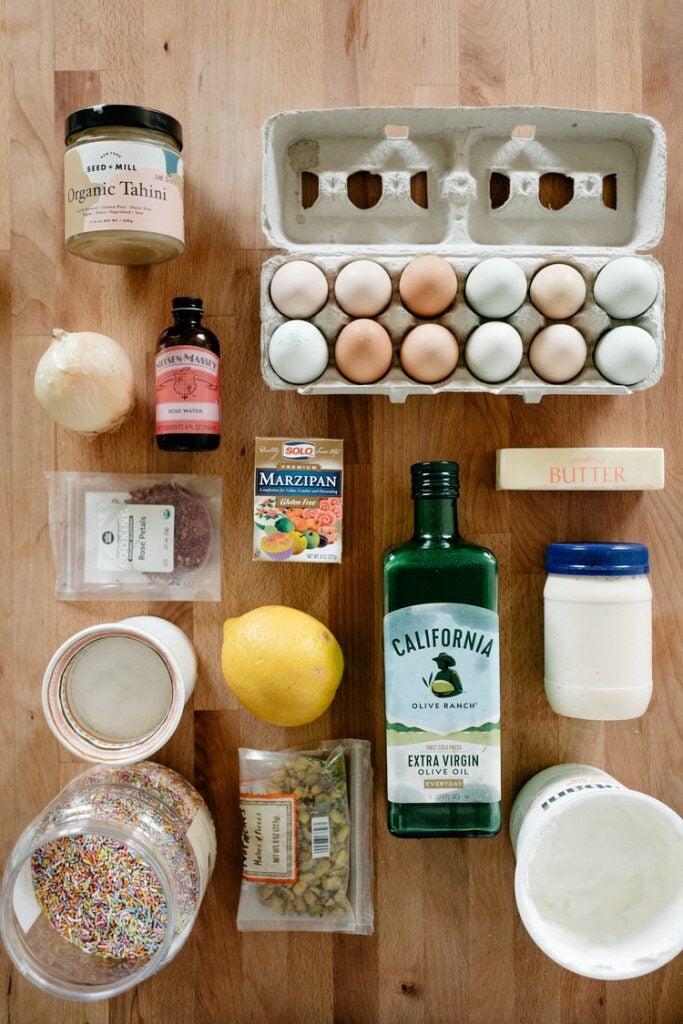 When did you come in?
I met Ariel in 2015 at the farmers' market. We're both very passionate about food and the farmers' market, specifically; we became fast friends.
At the time, I was working for Sweetgreen, managing their social impact department. Ariel needed help with the branding and visual identity behind Pineapple, so I started working with her on a pro bono level. We saw a lot of potential in our working relationship as well as what we had cultivated at Pineapple. We decided to both lay it all out on the line and pursue Pineapple full time as cofounders. That's also when we expanded the concept of Pineapple DC to Pineapple Collaborative, a broader community and place for all women who love food to connect and get inspired.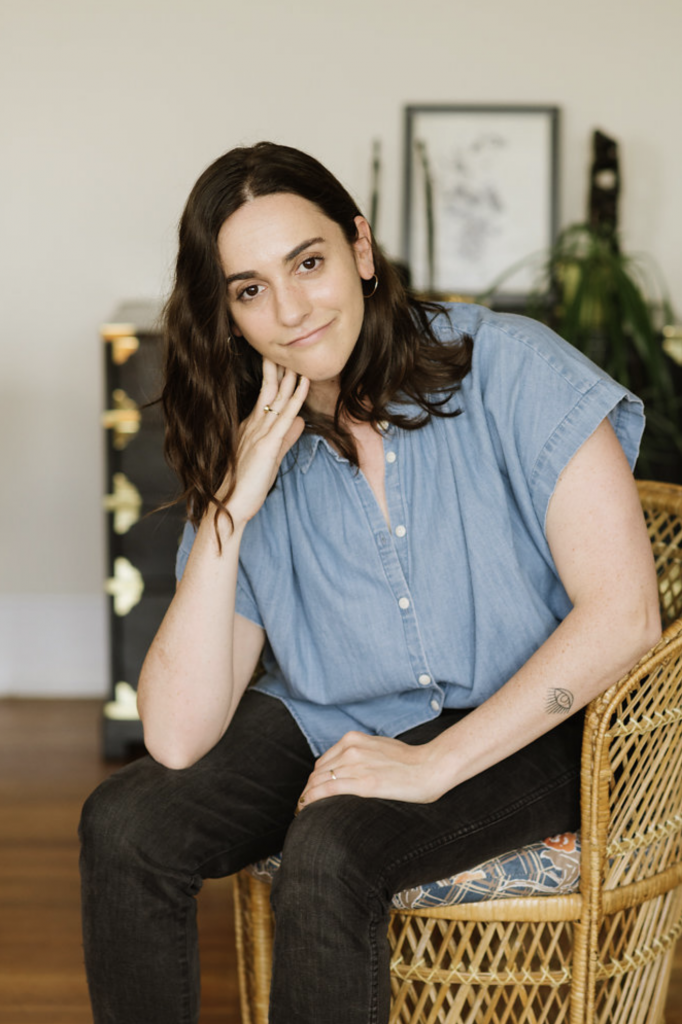 How do you market Pineapple?
We have a very engaged audience on Instagram and Facebook and through our email. All the marketing that we do is organic; we don't do any paid marketing at this time. We lean on our community to help us spread the word. We have a lot of really diehard fans who have come to a number of our events, so if we really need to promote a certain event or a piece of content, we will ask them to share that for us. [In return,] we give them lots of different perks like swag or access to our events or one-on-one sessions with our team. We really try to decentralize our marketing and make sure that we have this fleet of evangelists and ambassadors that help us spread the word so it's not just us on our soapbox talking to our audience. It's a way of empowering our community to be a part of the Pineapple team and a part of the Pineapple movement.
[The Pineapple voice] gets a lot of inspiration from how we write our text messages to each other and how we communicate to each other. We're very explicit in all of our marketing that Pineapple is for all women who love food and that anyone can come, no matter their gender identity, their gender expression, their sexuality or their nationality. We really want everyone to feel welcome, and we've had men at our events as well. We don't try to exclude anyone from coming.
We decentralize our marketing to make sure that we have a fleet of evangelists and ambassadors to help us spread the word so it's not just us on our soapbox talking to our audience.
Who are your role models?
One woman that I've been paying attention to a lot lately, someone who's been a mentor for me is Abigail Fuller, the only woman director of the Netflix show Chef's Table. Abby is amazing storyteller who actually lives on a regenerative farm in Virginia. She's a very inspiring woman who has really helped us shape our perspective on food and our society.
What's next?
We are expanding to other cities. Right now, we have events in DC, New York City and San Francisco once every month, all celebrating women and food. We're really excited about LA, Chicago and Seattle and a lot of other cities that have thriving communities of women who love food and who have expressed a lot of interest in having Pineapple there.
More Blog Posts