Woman to Watch: Media Marketer Meghan Feaman
- 01/28/2019 -
A+E Network®'s own Meghan Feaman is unquestionably a woman to watch. As an ad sales marketing director, Feaman is putting her considerable creativity, strategy and project management skills to work on executions for unforgettable client events while also keeping the ad sales team on the cutting-edge of what's happening in the rapidly changing media landscape of today — and tomorrow.
Feaman's professional passion project is the A+E Networks SheReportsTM , a secret weapon B2B newsletter that provides marketers and clients with cultural insights, conversations and data about how best to market to women.
Feaman recently shared her thoughts about finding inspiration through her 13-year-old goddaughter, the importance of voicing unpopular opinions and what she noticed while watching the ads during Sunday football.
What are you most proud of in your career?
Making the jump from ad sales proper into the ad sales marketing team. I came into the industry as a sales assistant and just assumed that was the path I was going to take: sales assistant to sales planner to account executive, so on and so forth. I loved what I did, but I just felt like I was a little more creative than what I was doing.
I had built a reputation for being reliable and fortunately I work for this great company that was willing to take a chance on me — and I had built a reputation for being reliable. David DeSocio, the head of our team, gave me the opportunity, and it's just been a great learning experience ever since.
Was there any particular project that really gave you the opportunity to let your creativity shine?
The project that I am most proud of is SheReports. I came in working on the Lifetime® brand, and the discussion has always been: "How do we reach women? How do we get companies to realize that women have so much more influence and power than they're given credit for?" When I first started here eight years ago, there wasn't a lot of conversation among advertisers.
But two years ago the topic exploded, becoming a huge part of the dialogue. We launched SheReports to bring this information directly to our clients, right to their inboxes. To be able to have these conversations with so many people across the industry and to get all these different perspectives, has been inspiring as well as eye-opening.
I don't think I've ever had a project with such a wide net. SheReports has opened my mind to different experiences, opportunities and ways to approach things. It's definitely my favorite.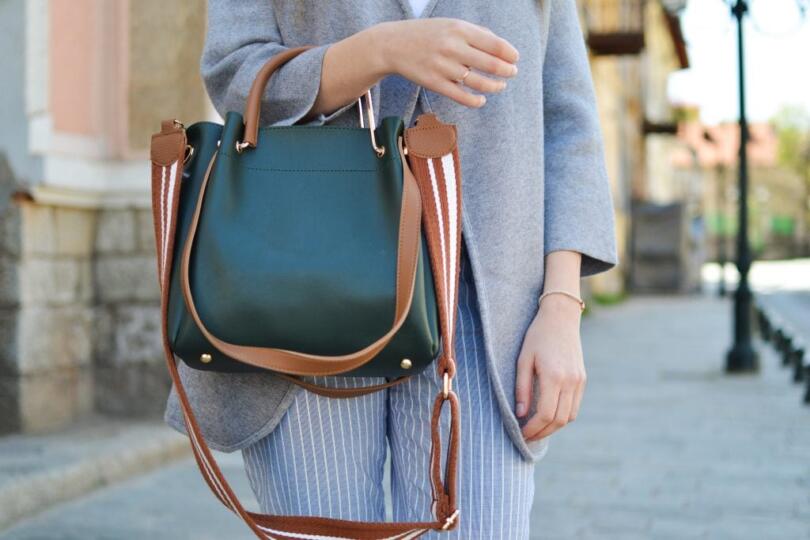 How did it come about?
Amy Baker, EVP of Client Strategy and Insights, came up with the concept. Our goals were to find the best way to talk to our advertisers about the rising power of the purse discussions that were happening and show them the benefits of spending their money on Lifetime as the best way to reach this female audience, which is particularly underserved in certain categories.
Our research team did a deep dive and came back with some amazing findings. We took all this great information — what women want, what they're looking for and how they should be spoken to — to advertisers through sales calls, but we wanted to make it more impactful. With so much incredible research with trends emerging in our data, we wanted tie this all up together, get everybody on the same page and find some real marketing implications that our clients could use.
We felt that the most effective way to communicate this was to create a newsletter. It was trial and error at first, trying several different approaches. We finally landed on themed issues, which really resonate with our clients.
How have depictions of women and girls changed since your youth?
I remember the first time I saw this GE commercial called "Meet Molly" about a young girl who was inventing things so she could get out of doing her chores. At the end she's grown up, with a great job, and has created a new invention for GE. It gave me the chills. I'd never seen a commercial like that before, where it portrays a young girl as an engineer. It was cutting-edge and inspiring.
When I was growing up, girls were kind of pushed into reading and writing and not so much into the sciences or math. I was told, "You're a really good writer," but I wasn't really bad at math or science. I actually think science is very fascinating. However, there's so much, "Girls should do this, and they shouldn't do that." It's these little micro-messages. Nobody did that on purpose; it was just the culture. I believe that if I thought that [math and science] were a little more feminine, if someone pushed me in that direction, I might have taken a different path. I'm happy where I landed, and it all worked out, but I wonder if young girls today will take a different path because what they've been exposed to is different. I'd love to see the impact that the "Meet Molly" commercial had on young girls who are able to see that this is something that they can do, if they're interested in inventing or using their creativity that way.
I have a 13-year-old goddaughter, and it seems like there's a lot less of a push to be any certain thing today. I hope it gives them more freedom that'll pay off, with more women in STEM fields.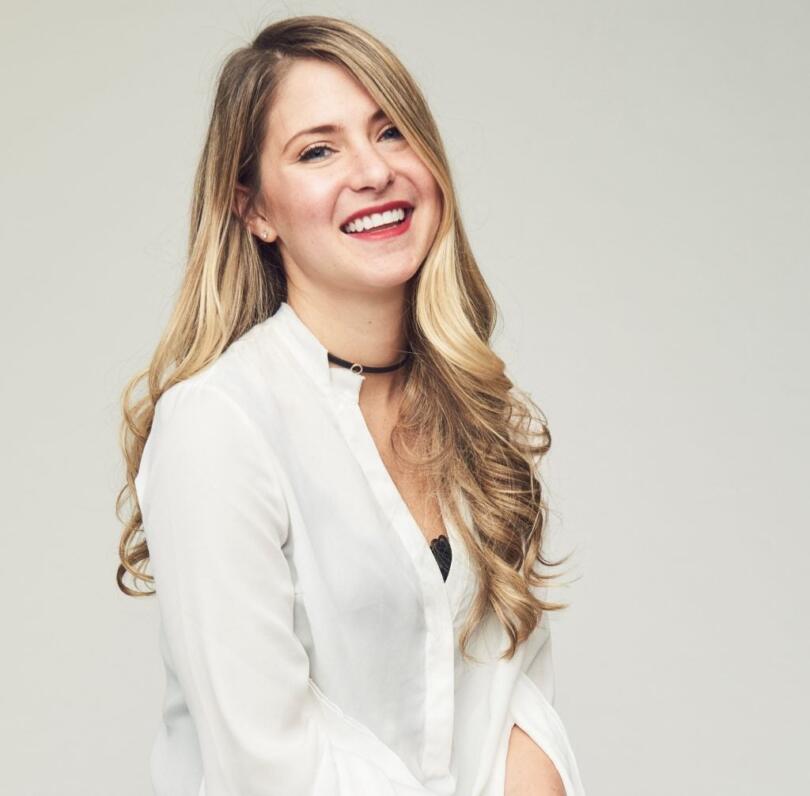 Who are the women who inspire you?
This is so cliché, but I've always admired my mom. She had an over 25-year career at the phone company that was Bell Telephone, then Bell Atlantic and then Verizon. She was able to balance working in corporate America with raising three kids. Also, she always has the best career advice, from politicking in the office to the small things.
My mentor here, SVP of Strategic Insights and Revenue Marcela Tabares, is someone I look up to tremendously. She spearheaded the marketing to women initiative. I always think that she stands out as one of the most impressive people in the room whenever she goes. She's great at explaining complicated ideas in such a simple way, but she's also funny and engaging. She is just so good at her job, and she balances being a mom [with being an executive]. She also works with a ton of programs all over the city mentoring young Latinas.
What advice do you have for other women?
I love mentoring and enjoy advising young women about their careers, especially how to get your foot in the door for your first job.
My first piece of advice is always ask questions. Someone told me years ago not to be afraid to ask questions, because if you don't understand something, there's a good chance someone else in the room doesn't also. And we should speak our mind even if people disagree. That's okay. Not everybody is going to like or agree with your opinion, but as long as you're respectful of other peoples' opinions, people will be respectful of yours. I always think, the more opinions the better. It's good to consider all perspectives, and I think it just makes everyone's work better in the long run.
How did your college experience prepare you for your current role?
I majored in public relations and advertising and had amazing advisors like Steve Manuel. He was a great, patient teacher, and he prepared me for all of the catastrophes that you could run into in the working world. He taught us that you don't know what you don't know, but you should be prepared for anything and everything.
Also, learning how to network at Penn State early on gave me a big leg up when I started working in the real world. I had a couple of job interviews through people I knew, from others who had gone through the [Donald P. Bellisario] College of Communications and from my advisor. Also, the connections from my sorority were vital to the start of my career.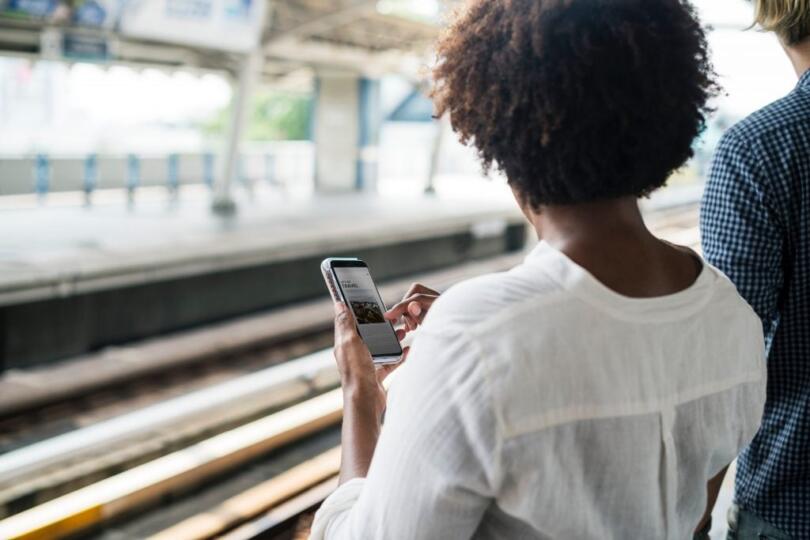 Where do you want to take your career?
One of the biggest things I want to do is work toward pay equality for women. It's slowly getting better, but there's still a lot to be done. I want to continue on the marketing path, while working to achieve pay equality in this industry.
How do you think we can achieve equality?
It is important that we all work together to move the needle. Women support women in a little bit of a different way because we're in it together. However, there's so many men out there who shouldn't be discounted for all the work they're doing to help elevate women and to help get everybody on an equal playing field.
What do you hope will be different in marketing this year?
Women are still being severely underserved in the financial services and financial education category. Watching football every Sunday, I see so many bank ads that I know are not totally geared towards men. However, I don't see nearly as many ads for banking, financial services or insurance on Bravo or Lifetime.
Women control a lot of the financial decisions made in the household. My fiancé is in finance, but he doesn't make a big financial decision without consulting me first, and vice versa. That's a lot of influence and a lot of power, and I think advertisers really should be tapping into that.
More Blog Posts