About National Women's Soccer League (NWSL)
The NWSL is the premier women's professional soccer league in the world. Currently in its sixth season, the league's nine teams play from March through September.
Visit NWSL
The Players
The Division I league features national team players from around the world including stars such as Carli Lloyd and Alex Morgan (United States), Sam Kerr (Australia), Marta (Brazil) and Christine Sinclair (Canada). More than a quarter of the league's players participated in the 2015 World Cup.
National Footprint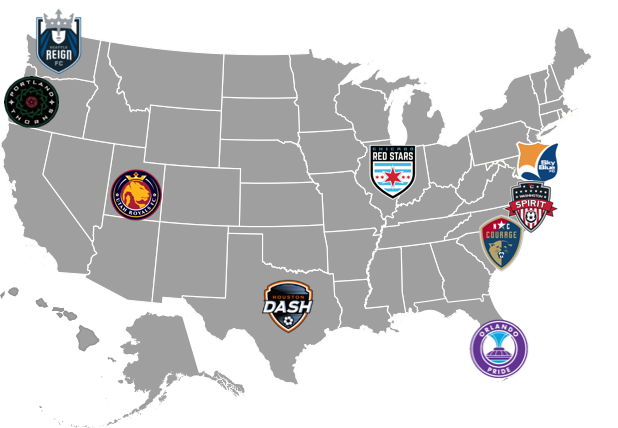 Each team plays a 24-game regular season across a national footprint.
Game of the Week
Watch on Lifetime®
Featuring Jenn Hildreth, Aly Wagner and Dalen Cuff, the NWSL Game of the Week on Lifetime® airs Saturdays beginning at 3:30 pm ET with a pregame show leading up to kickoff at 3:50 pm ET. The NWSL Game of the Week on Lifetime® is available for live and on-demand streaming via the Lifetime® iOS and Android apps and online at MyLifetime.com.
View the Schedule
Explore More From A+E Networks®